Open Day
Find out what Westcott House can offer. Please join us for our Open Day being held on Saturday 19 June 2021. With the event being held on campus, numbers are limited to ensure safety. Please book early to secure your place.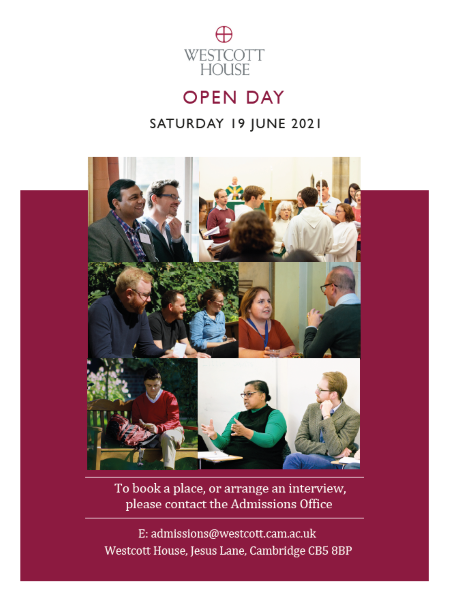 If you are exploring a vocation to the priesthood or another form of public ministry, this is an opportunity to discover whether Westcott is the right place for you to explore your vocation and to study with us.
To book a place and to find out more about the opportunities for training and formation at Westcott, please email: admissions@westcott.cam.ac.uk
We very much look forward to hearing from you and welcoming you to Westcott.