Partnership between Westcott House and the Church Mission Society (CMS)
We are delighted to announce a partnership between Westcott House and the Church Mission Society (CMS) with the appointment of two CMS staff as associate tutors for mission and pioneering at Westcott House. The two appointees are James Butler, Pioneer MA Lecturer with the CMS, and Andrea Campanale, Pioneer Network Developer. Full biographies are available below.
As Westcott strives to develop priests and lay ministers in a liberal catholic tradition who are missional, relational, adaptable and collaborative, this innovative and creative partnership between Westcott and CMS will immeasurably strengthen our in-house formational programme to prepare people for ministry and mission. The new associate tutors will lead a year-long in-house course on mission, evangelism and pioneering, all under the direction of Dr Julian Gotobed, our Director of Practical Theology and Mission. All Westcott students will take this course as part of their initial formation for ministry.
Speaking of the partnership between Westcott and CMS, the Vice Principal of Westcott, the Revd Dr Paul Dominiak, said that, "I am thrilled and excited to see a creative partnership emerge and flourish between our two great institutions. While the Church of England only formally designates some people as pioneer ministers, we are of course all called to pioneer the deep meaning and liberating impact of the Gospel in our local contexts and communities. Through this dynamic partnership with CMS, we bring together the best of the liberal catholic and evangelical missionary traditions. It will enrich our ability to equip priests and lay ministers who set all of God's people free and serve the common good. The partnership will strengthen our in-house training, inspiring and equipping all of our students with a passion for collaborative ministry and mission as the very Eucharistic calling in which we all share – namely, to go out, filled with Christ and inflamed with the Holy Spirit, to love and serve the Lord."
Jonny Baker, the Director of Mission Education for CMS, added, "It's great to work with a theological college like Westcott House which wants to embed mission as a priority for all students. My experience of engagement with colleges and courses is that mission, especially as it relates to pioneering and fresh expressions of church, is usually addressed in a very short window, and it's often seen to be the interest of a few rather than vital for the many. So it's refreshing that a college senses this is important for the whole of the church, perhaps especially in the times in which we live. I love Steve Bevans's notion of mission in two directions – one that engages in mission in the world, and the other in the direction of the church, calling her to join in God's mission. I hope that this journey we are embarking on together will help that 'one mission, two directions' of the church and that it will spark the imagination of the student body at Westcott."
Speaking of his appointment as associate tutor, James Butler said that "I'm really looking forward to working with Westcott and connecting with the ordinands. My experience of these kinds of partnerships, which consciously bring different practices and traditions together, is that they are stimulating and rich environments for mutual learning from which new ideas and possibilities emerge."
Andrea Campanale added of her appointment as associate tutor that "I'm excited about encouraging students at Westcott House to think creatively about how to engage with people beyond the current reach of church and to spot and nurture the pioneer gift in the congregations they'll be serving in the future."
We look forward to the fruits of these two key appointments in and for the life of Westcott House.
Biographies: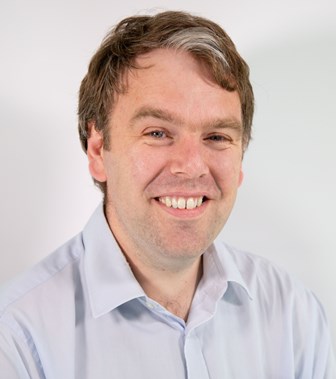 James Butler is a MA lecturer at CMS and postdoctoral researcher at the University of Roehampton. He teaches and researches in the areas of mission, ecclesiology and practical theology. He completed his PhD at Durham University researching how small missional communities sustain their social engagement. He lives in Reading with his wife and 2 girls aged 2 and 4. He has been involved in a variety of fresh expressions and small missional communities and is currently a member of St Laurence's Church in Reading which has a particular focus on young people.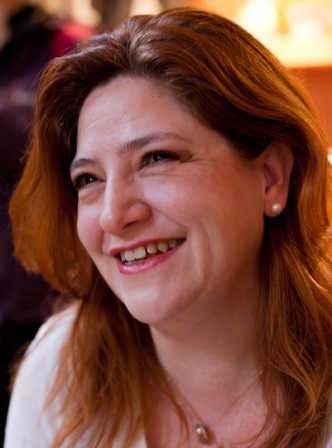 Andrea Campanale studied with CMS on both the Undergraduate and MA programmes and has a Foundation Degree and MA in Theology, Ministry and Mission. She runs the Pioneer Ministry Certificate short course for Cliff College and is employed by CMS part-time to teach, support and network pioneers through an expanding number of training hubs and the Starfish Network. Andrea created Sacred Space Kingston 15 years ago as a missional project reaching out to spiritual seekers and it became a Fresh Expression of Church in 2012. Andrea leads this project as a commissioned Lay Pioneer in Southwark Diocese. She partnered with a member of her community to set up the Kingston Town Centre Chaplaincy Service, works with the Faith Advisor at Kingston University and is a regular at the Surrey Steam Punk Convivial. She is married to David and has two grown-up sons.